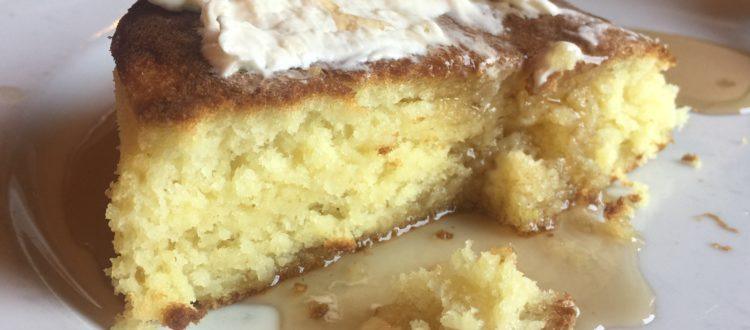 Crockett's 1875 Breakfast Camp: Worth The Early Rise
Yeah, we all like to sleep in on vacation. But not too late or you'll miss one of the best morning offerings around. Crockett's 1875 Breakfast Camp in Gatlinburg, Tennessee is open 7 days a week. But it's only open 6 hours a day; welcoming early birds at 7 a.m. and wiping down tables at 1:00 p.m. This place is popular–don't be surprised if you'll have to wait for a table. But trust me, it's worth every minute. They'll take your cell phone number and send a text as soon as it's ready. Make the most of your wait and walk across the street to the very cool, very outdoorsy NOC Gatlinburg store if you have 30 minutes or more to burn.
Not your typical breakfast stop
I've been to a lot of pancake houses in Pigeon Forge, Sevierville and Gatlinburg but none stack up quite like Crockett's. There's enough variety that even folks who aren't big on breakfast (like myself) will discover plenty of choices. And everything tastes homemade as you would expect. As for the dining areas, I'd describe the decor as vintage-quirky. Everywhere you look there's something interesting to see. Even the menu looks like an old newspaper and is fun to "read" to find your breakfast favorites.
Flip your routine
Usually when our family vacations here, we have a big breakfast at the cabin to start the day. Whip up a cheap and easy meal and then head out. Then we plan for a nice dinner in the evening as our "special" meal of the day. But now with Crockett's Breakfast Camp in the picture, I can honestly say that I'd reverse that plan at least one day of our trip. Go to Crockett's for late morning brunch and you'll be set for hours, I promise. Then after your adventures, head back to the cabin and put some food on the grill. That way you're still keeping to your budget but mixing it up with a special breakfast treat.
Crockett's 1875 Breakfast Camp is located at 1103 Parkway, Gatlinburg, TN 37738. Open 7 days a week, 7 a.m.- 1 p.m. For more good stuff about this restaurant, follow their blog.